Open-world adventure role-playing games can be a lot of fun. Valheim is one of the genre's most recent additions, attracting many fans and players. So if you've been spending time inside Valheim or are a gamer looking for other open-world survival RPG games and similar titles, we've got you covered. Here are games like Valheim that you can play right now. Valheim's allure stems from its intricate mechanics and tasteful aesthetics, infused with Norse mythology. These things have existed separately in many games, but they rarely come together in one game like Valheim. Nonetheless, in our search for games similar to Valheim in one or more ways, we came across a slew of promising RPGs and open-world games. Because everyone's tastes in games differ, and your hopes for 'Valheim alternatives' may differ from mine, make sure you read through this entire list.
12 Best Games Like Valheim To Play
Games Like Valheim to play.
1. Assassin's Creed Valhalla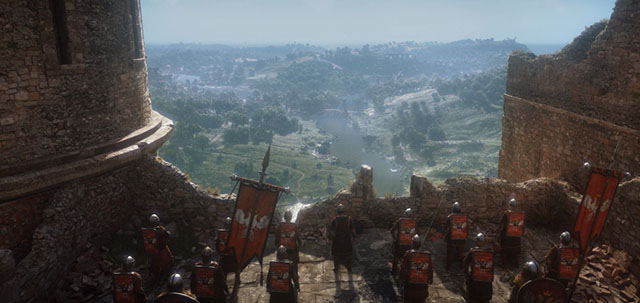 Assassin's Creed Valhalla is not a survival game per se, but it is a game about Vikings, just like Valheim. In Assassin's Creed, you have an open world to explore, similar to Valheim, and you can take on story and side missions as you see fit. There isn't any base-building like in Valheim, but the Assassin's Creed Valhalla will not disappoint with its excellent graphics and soundtrack if you're looking for more games that dive into the Viking world.
2. Don't Starve Together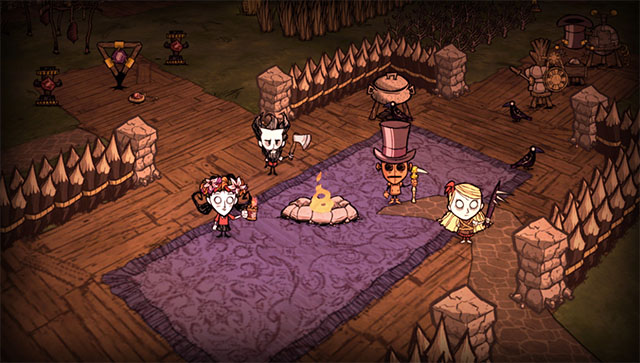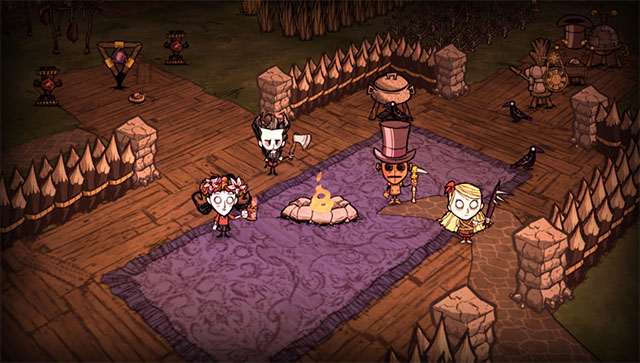 Don't go hungry Together is the co-op version of the massively popular game. The Don't Starve, in which I have spent hundreds of hours. Don't Starve was a lot of fun before, but this multiplayer edition adds much more to the game. Also, you can play with friends or random strangers online in your quest to survive the game. Plus, if you pick to go alone, you can do so though survival will be tough. Also, you can build a base in the game, gather food and resources, and explore your area, all while avoiding being killed by beasts at night, just like Valheim.
3. Conan Exiles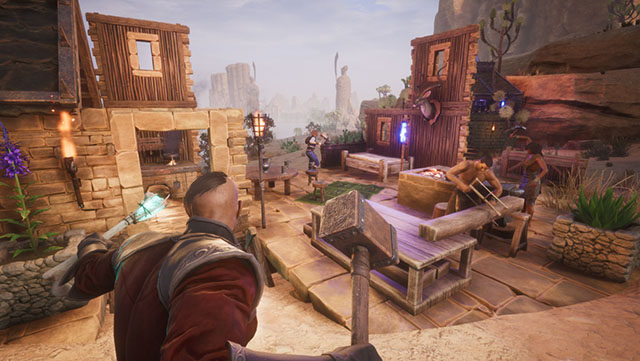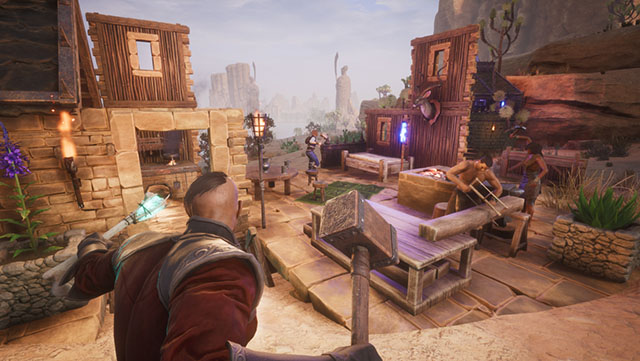 Conan Exiles is a game that has been introduced previously, but it is a very popular one. It's an open-world, multiplayer survival game. Similar to Valheim, you can also play with friends, gather resources, and build a base to protect yourself from the elements. You can play online with strangers, join clans, and rule the Exiled Lands. The game offers many Valheim-like experiences, so if you've finished Valheim, you'll feel right at home in Conan Exiles.
4. Niffelheim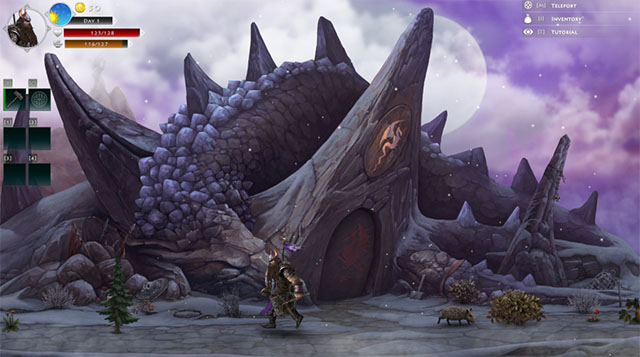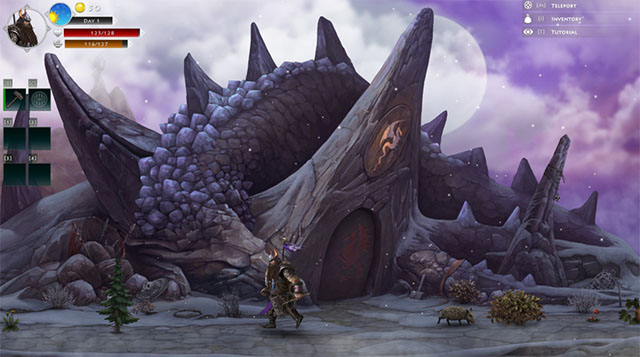 Niffelheim is similar to Valheim in sound and the tale of a Viking soldier killed in battle. However, you've been stranded in Niffelheim. The game isn't an open-world title like Valheim but provides a similar, survival-focused experience. Well, You can gather resources from slain enemies and use them to craft weapons, but you must also collect pieces of the portal to Asgard, which is where you were supposed to go after your valiant defeat in battle.
5. Outward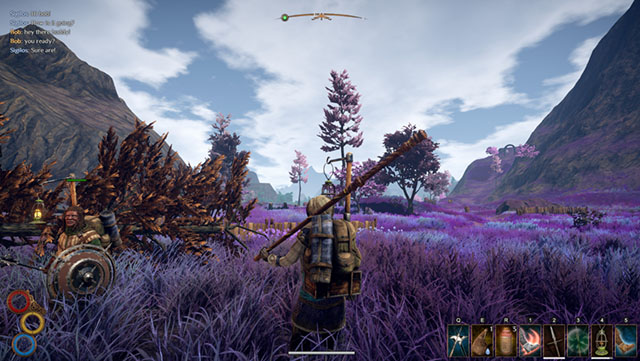 Outward is another open-world RPG game worth checking out. In this game, you explore the Auraian lands. Nevertheless, the game isn't just about exploring; it's also a survival game. You must ensure that you can protect yourself from predators in the wild and that you have shelter, food, and water, among other things. In the game, you can go alone, just like in Valheim, but it will be more fun if you get a few friends to join in and cooperate with you. Outward is one of the best Valheim alternatives you should try.
6. DYSMANTLE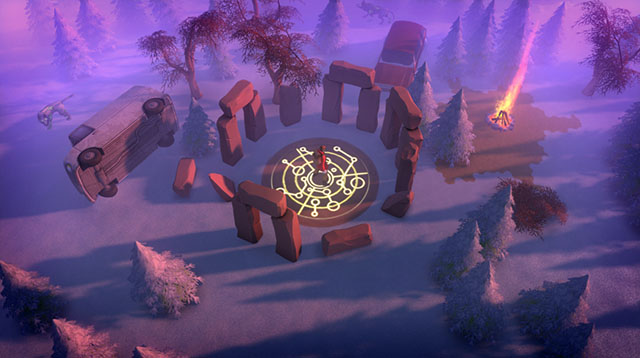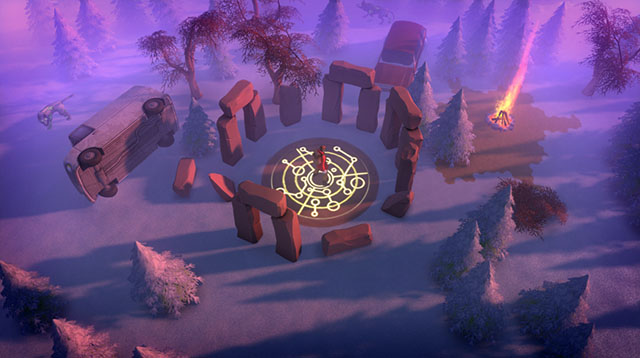 Well, DYSMANTLE is a post-apocalyptic survival game in which you are the only human left alive in a world overrun by nasty and vile creatures. Here, You can explore the open world, defeat monsters, claim areas to build your base, and craft weapons, armor, trinkets, and other things. Well, As long as you have the right tools, you can break 99 percent of all objects in the world and collect materials to improve your chances of survival. The game also includes an interesting story; your ultimate goal is escaping the island.
7. Grounded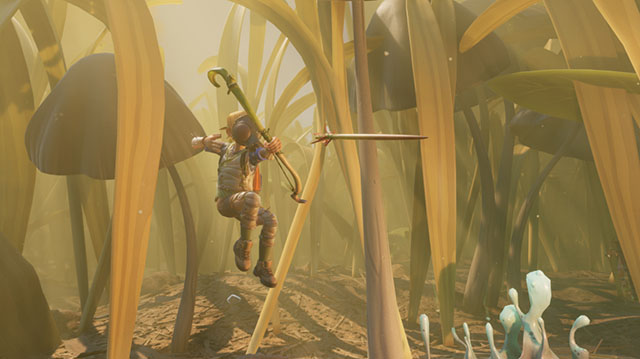 This one is different from Valheim in terms of setting and overall theme, but it does feature similar elements of survival and adventure. If you've seen the film Honey I Shrunk the Kids, this game will feel like a video game adaptation. Well, You're shrunk to the size of an ant in a backyard in Grounded. You must, similar to Valheim, explore, build, and survive, as well as defend yourself against insects. Again, similar to Valheim, you can play the game as a single-player or with friends to co-operatively survive.
8. Rust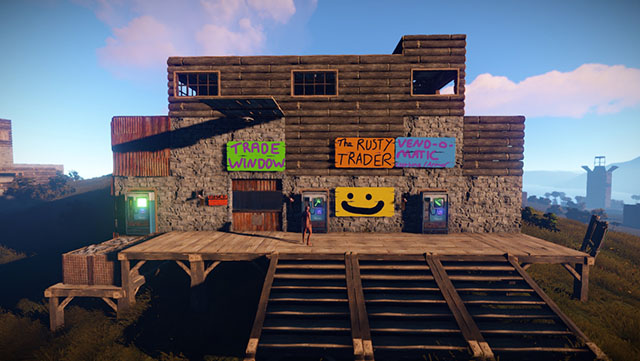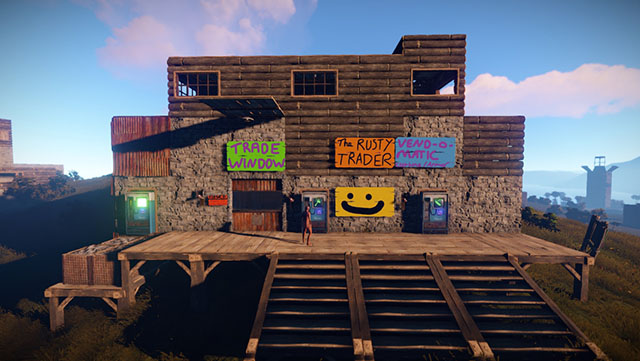 Rust is the next game on our list of the best games like Valheim. Your sole goal in Rust is to survive. You'll need to avoid hunger, thirst, and cold. However, you can kill animals, build your base, and even form alliances with other players to improve your chances of survival, just like Valheim. Rust throws you into the game headfirst, and it's up to you to survive in any way you can. You'll have to ensure your survival against the elements and other real players who can kill you and steal your supplies.
9. Terraria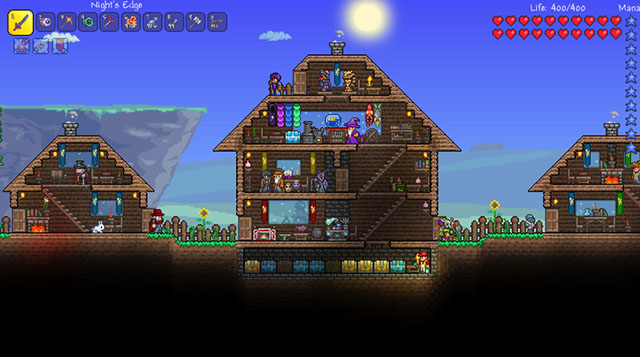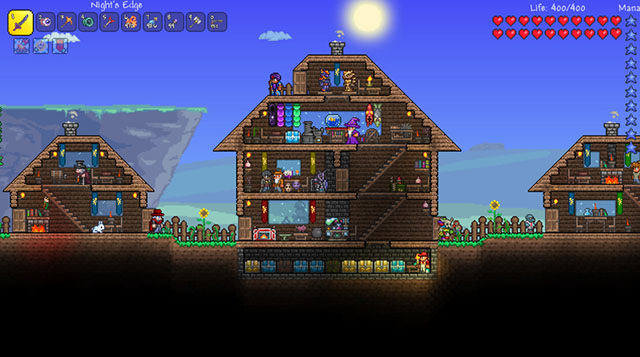 The Terraria is one of the best survival sandbox games available, and while it does not resemble Valheim in appearance, it contains many of the same features. You can, for instance, travel to different worlds to mine and collect resources before returning to your server. The game also features a merchant-like NPC in Valheim from which you can purchase items. The raids are another thing that Terraria and Valheim have in common. Mobs can attack your base in this game, adding a coating of real danger to the gameplay. Overall, Terraria is a good survival game for the people of Valheim.
10. The Forest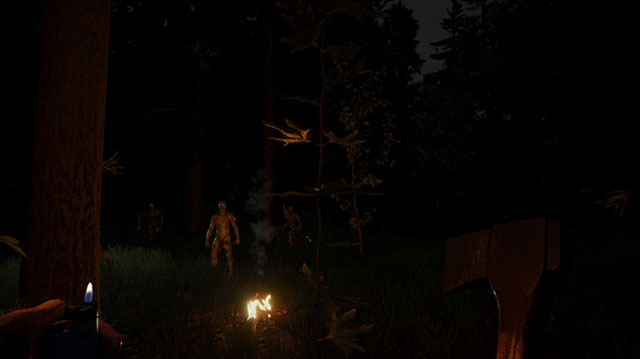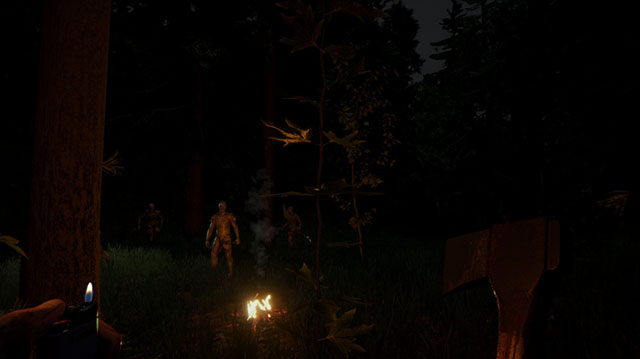 Well, you're the sole survivor of a plane crash in 'The Forest.' You find yourself in a cannibal-infested forest. The survival mechanics in the game are similar to those in Valheim. Like in Valheim, you'll need to gather resources and build shelters. Well, To defend yourself against the cannibals and survive in the forest, you will also need to craft tools and weapons. The game allows you to play aggressively or stealthily to survive. Live and let live.
11. The Infected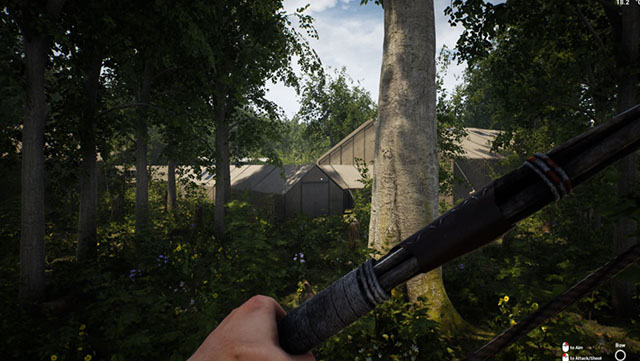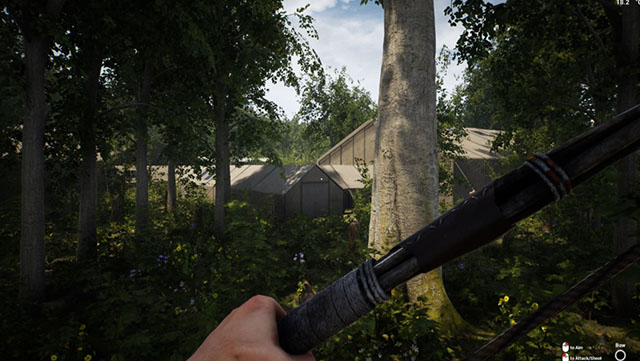 You said you liked zombies, didn't you? The Infected is similar to Valheim but with wretched post-apocalyptic creatures. For a true survivalist experience, the game features character hunger, thirst, and body temperature, mechanics. Well, You can explore the map, gather materials & resources to create your base, and craft items to ensure your survival. The game also has a solid weather cycle and seasons, and you'll need to ensure you're well-equipped to survive a harsh winter or a scorching summer sun. Overall, The Infected is worth a look if you wish Valheim with zombies (or Vambies, as the game refers to them).
12. The Long Dark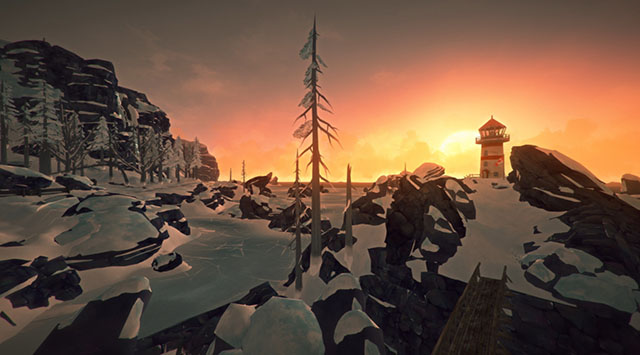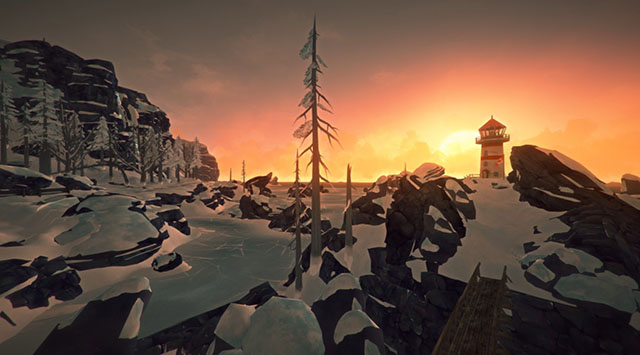 The Long Dark is a game where you play as a pilot who crashes lands in the Canadian wilderness after seeing a mysterious flash of light. The game has a story mode for those who want to explore the title's entire gripping story. However, survival fans will enjoy the game's sandbox mode as well. To add to the intrigue, the Long Dark employs the concept of Permadeath, which means that if you die in this game, your save files are erased. Every choice is significant and can mean the difference between life and death. You can make tools and gather resources to protect yourself from hunger, thirst, and the harsh Northern Canadian winter.
Wrapping Up: Games like Valheim
Those are the best games like Valheim, to check out if you wish to explore survival games with crafting, base-building, and other mechanics. Well, Most games on this list have features similar to Valheim's, such as support for online solo and/or co-op play with friends or strangers, and some are solo survival games. So, which of the best Valheim alternatives are you going to use? Tell us in the comments.